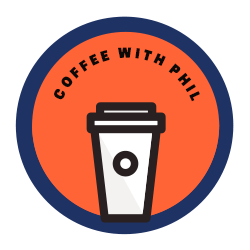 The Coffee With Phil Process
What our Service Agreement looks like in plain English
What Our Website Build & SEO Agreements Are Like
So you're ready to have your website designed and built or rebuilt. Maybe you've been anxious to get your SEO campaign started but you're apprehensive to send some young kid down in South Florida a sizable check. You might have a couple options, but in reality - who is/are the people or person you're working with? Do you know what you can expect and what is expected of you? Without all the nonsense legalese and so forth, I wanted to show you basically what our Service Agreements are like. I wanted to highlight the key areas of what they really mean and how they help both of us move the ball forward much smoother in the long run. Before we do anything, I like to make sure that you and I visit. This could be over the phone or even in person, if feasible. Let's get a full understanding of you, your business and what goals you are wanting to achieve. Then from there, I can create a sensible plan that meets your needs and your budget. Prior to getting started, I will send over a couple of documents for your review. Each one will require an e-signature to move forward to the next step. The steps are generally as follows:
BRANDS THAT I PREFER TO WORK WITH
Although I have worked with many different platforms and companies over the years, these are my preferred vendors. Many of which I have an affiliate relationship with, which means that sometimes I might receive a small compensation in exchange for signing you up with them.