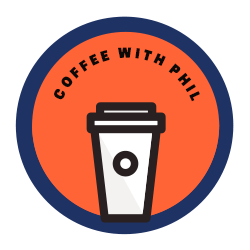 Florida Substance Abuse Treatment Marketing License
Are you working with a licensed marketing provider?
We are licensed as a FL Substance Abuse Marketing Service Provider
As a treatment provider or facility, you will want to ensure that you are working with only licensed companies to perform your marketing. We are proud to participate in this unique licensing program to demonstrate ethical marketing practices. This effort is a start towards eliminating drug and alcohol rehab patient brokers, middlemen lead generating websites, and phone rooms in Florida. In addition to this license, we are proud to have been in business for the last 13 years. We are one of the only SEO agencies that is registered in multiple states, and carry proper business insurance to protect our clients. Don't trust your SEO and internet marketing to just anyone. With Coffee With Phil / Eye Attract, you can be sure that you're working with not only a knowledgeable and skilled team with over a decade of experience, but also a company that is serious about doing business the right way.
Initial License 2019 to 2020
BRANDS THAT I PREFER TO WORK WITH
Although I have worked with many different platforms and companies over the years, these are my preferred vendors. Many of which I have an affiliate relationship with, which means that sometimes I might receive a small compensation in exchange for signing you up with them.